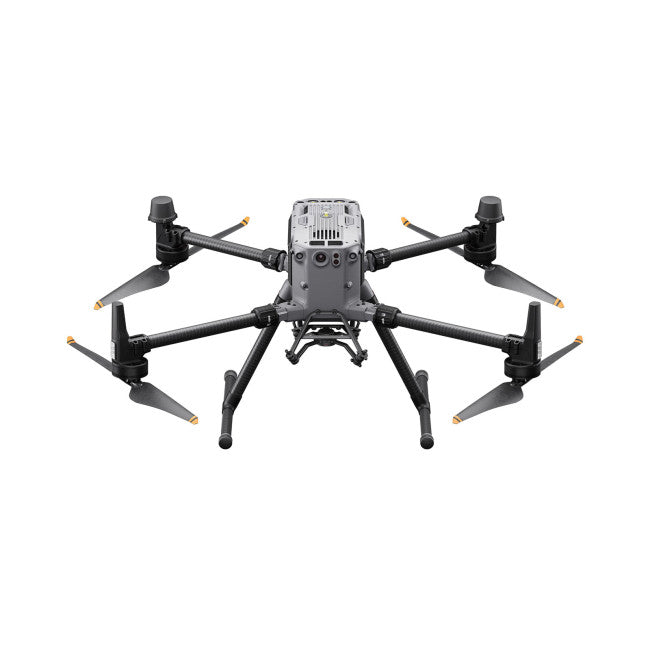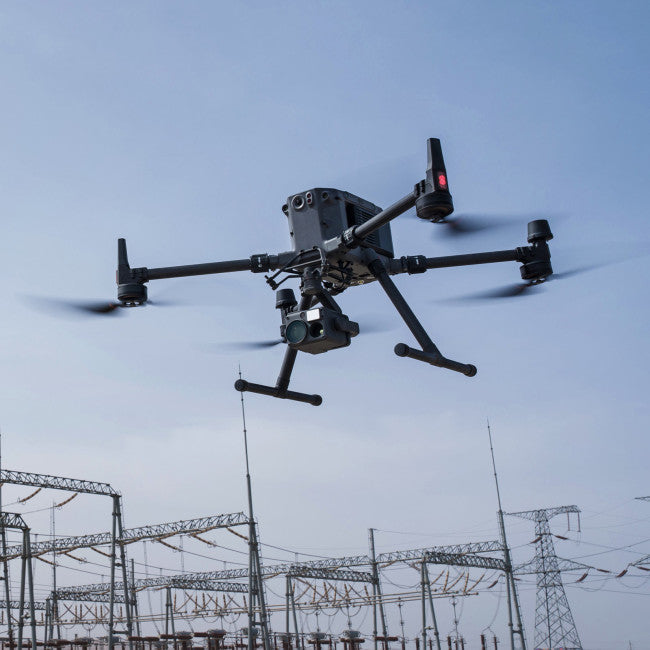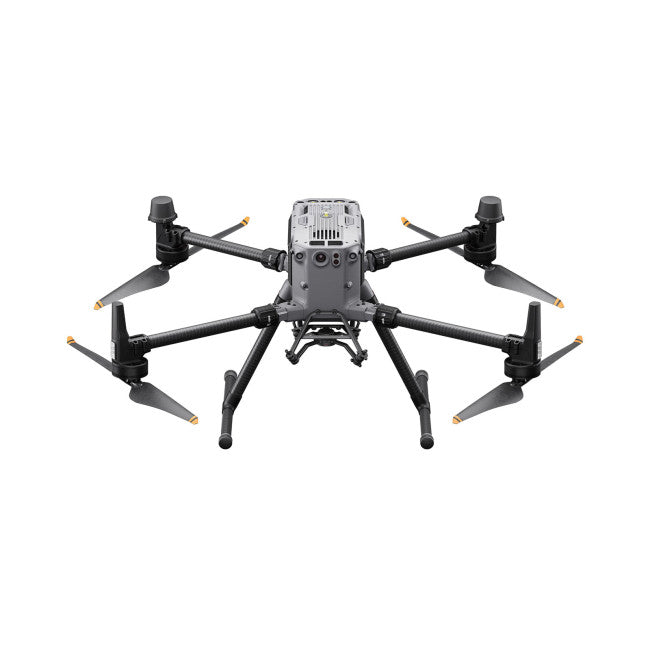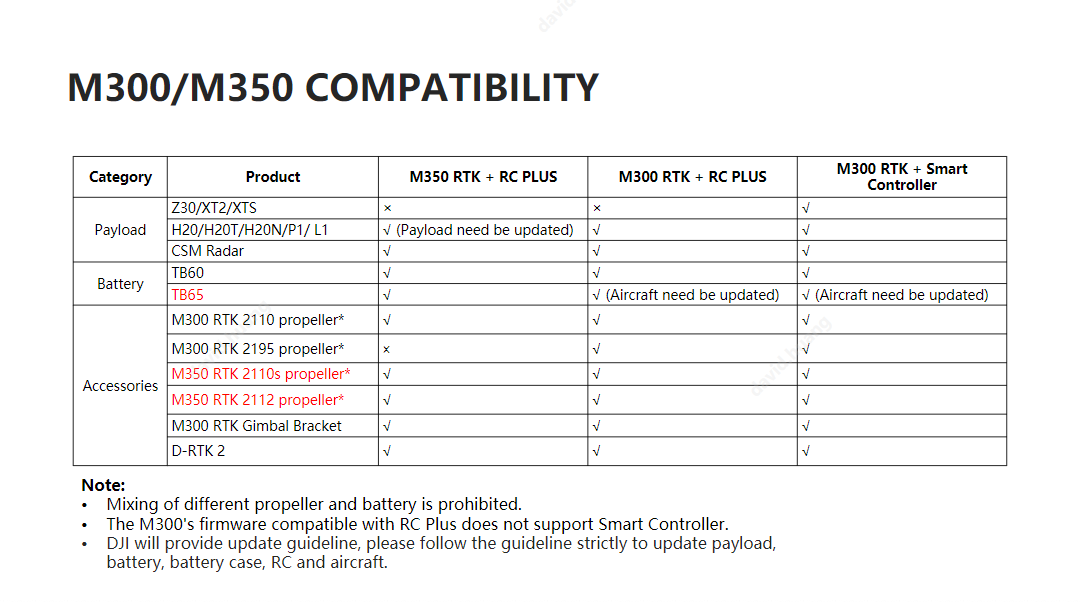 Double click image to zoom in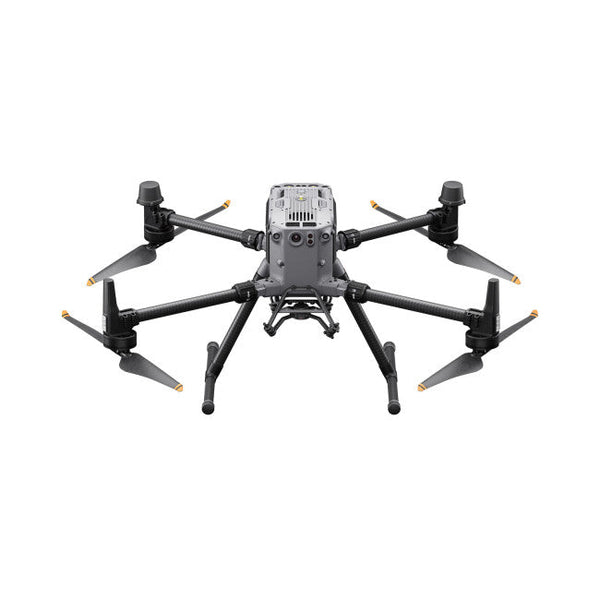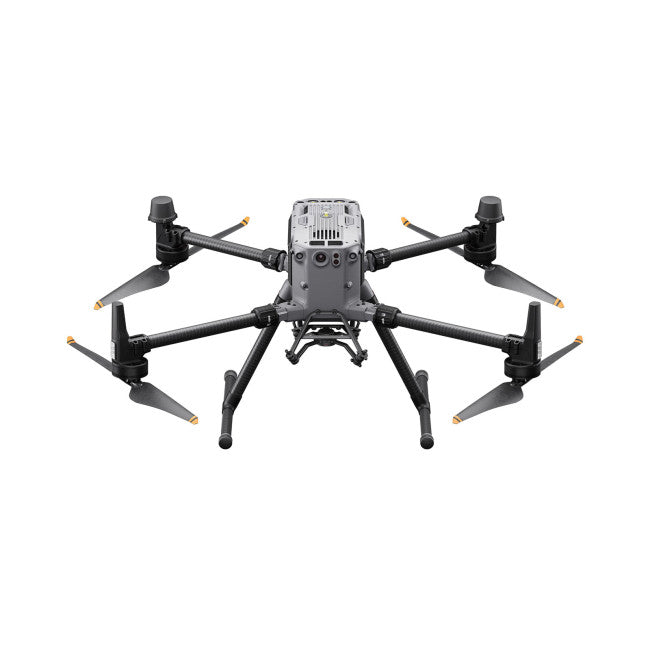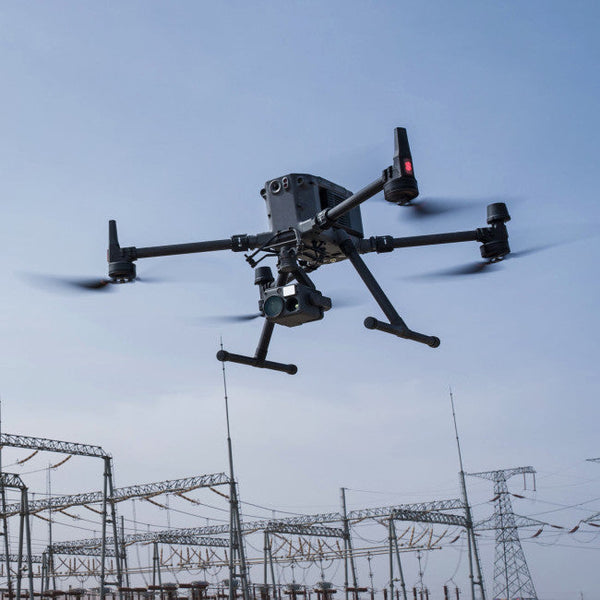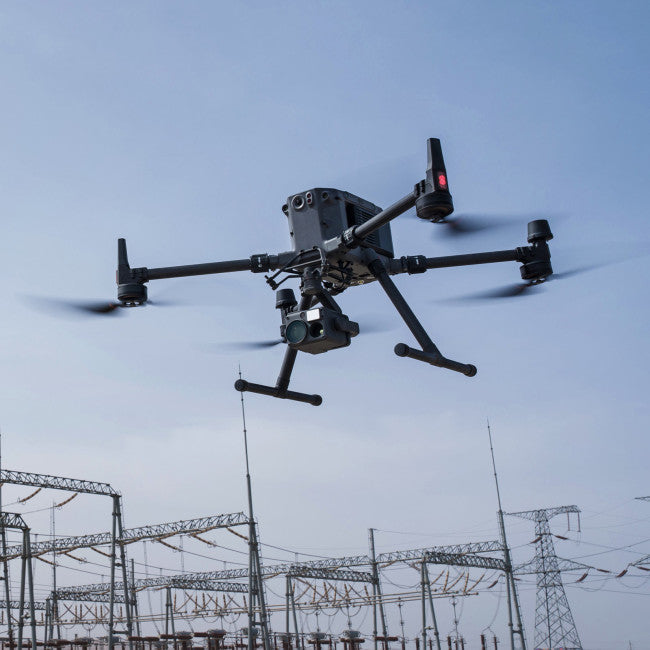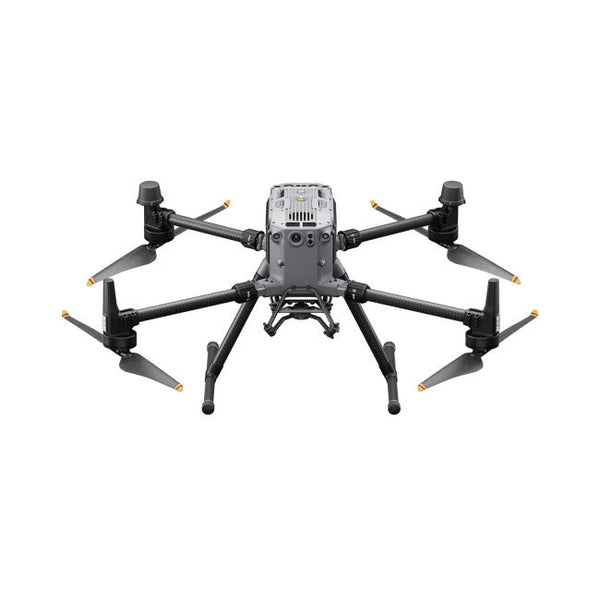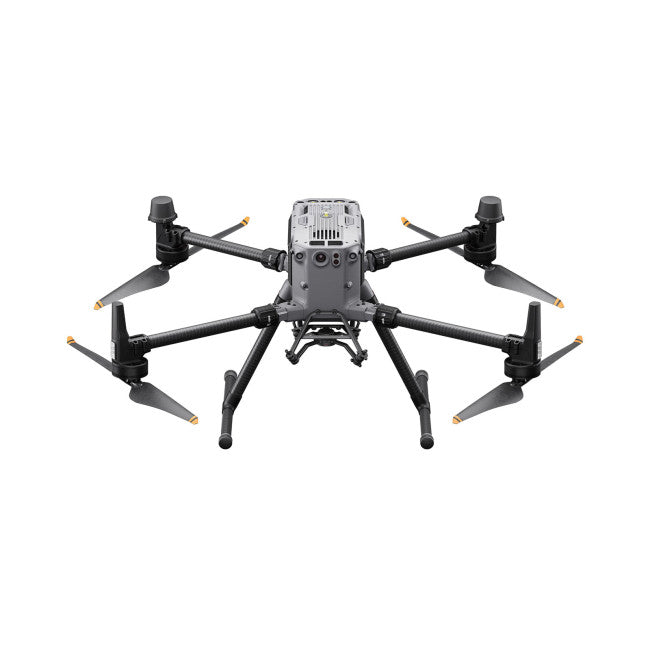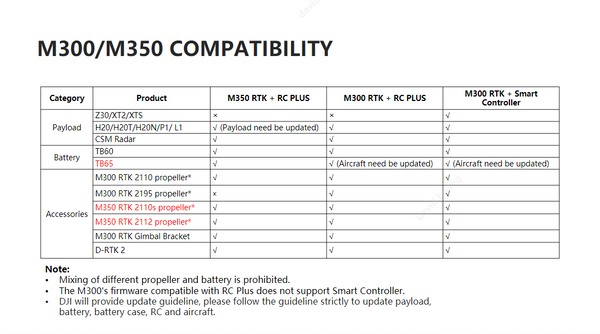 Click image to open expanded view




DJI - Matrice 350 RTK SP Plus Combo (batteries & charger not included)
Inquire about Stock & Availability for all enterprise products. We tend to keep stock on many items, but inventories change often due to demand.
DJI MATRICE 350 RTK
Fully Powered to Forge Ahead
An upgraded flagship drone platform, the Matrice 350 RTK sets a new benchmark for the industry. This next-generation drone platform features an all-new video transmission system and control experience, a more efficient battery system, and more comprehensive safety features, as well as robust payload and expansion capabilities. It is fully powered to inject innovative strength into any aerial operation.
Effortlessly Powerful Flight Performance
Built tough, the Matrice 350 RTK features powerful propulsion, enhanced protection rating, and excellent flight performance, allowing it to effortlessly tackle a wide variety of challenges.
Stay Stable With New Transmission System
O3 Enterprise Transmission
Matrice 350 RTK adopts DJI O3 Enterprise Transmission, which supports triple-channel 1080p HD live feeds, and a max transmission distance of 20 km. Both the aircraft and the remote controller have a four-antenna transceiver system, which can intelligently select the two optimal antennas to transmit signals, while the four antennas receive signals simultaneously. In this way, anti-interference capabilities are significantly improved, and transmission stability is optimized.
New Control Experience
DJI RC Plus
Equipped with a 7-inch high-bright screen, DJI RC Plus supports Dual Operator Mode and comes with a standard WB37 external battery that offers an operating time of up to six hours, meeting various operation needs.
Built Ready for Harsh Environments
IP54 rated, DJI RC Plus is dustproof and waterproof to operate reliably in bad weather. The operating temperature is -20° to 50° C (-4° to 122° F), supporting around-the-clock operation even in severely hot or cold environments.

Smooth and Efficient Control
There are several buttons and dials on the front, back, and top of the remote controller for fast operation. Button functions can be customized to fit users' habits and deliver an intuitive and flexible experience.

DJI Pilot 2
The DJI Pilot 2 app has been further optimized to clearly present the mission type and flight status. Easy and smooth control of the aircraft and payloads facilitates more efficient operation.
Upgraded Battery System
New Dual-Battery System
The Matrice 350 RTK is equipped with a new TB65 dual-battery system, which supports battery hot swapping and allows for multiple flights without powering off. The battery can be charged up to 400 cycles, reducing the cost of a single flight.

Next-Gen Intelligent Battery Station
The new BS65 Intelligent Battery Station provides a one-stop solution for battery charging, storage, and transport.

Multiple Charging Modes
In Storage Mode, charge the battery to 50%, which is good for long-term storage. In Ready-to-Fly Mode, quickly charge multiple battery sets to 90% to start operation at any time and extend the battery life.

Intelligent Management
When the battery station is connected to DJI RC Plus, the DJI Pilot 2 app will display the battery status and health information. In addition, you can set the number of self-discharge days, update the firmware, export logs, and access other quick operations with one tap.

Effortless Transitions.
The battery station is designed with 360°-movement wheels for more convenient transportation and transitions
Powerful Payloads
The Matrice 350 RTK supports a single downward gimbal, dual downward gimbals, and single upward gimbal, and has an E-Port open interface. With a max payload capacity of 2.7 kg, the aircraft can carry up to three payloads simultaneously, meeting the needs of different operation scenarios like public safety, inspection, and mapping.
Intelligent Operation
High-Precision Mapping
Matrice 350 RTK supports Waypoint, Mapping, Oblique, and Linear Flight missions. You can use Terrain Follow or Smart Oblique for efficient data collection. Together with DJI Terra, you can quickly obtain HD 2D and 3D digital results, enabling high-precision and high-efficiency mapping operation.

Air-to-Ground Coordination
With functions like the high-precision PinPoint and cloud-based real-time mapping, the Matrice 350 RTK can link the air, ground, and cloud together. After the aircraft completes image collection, DJI FlightHub 2 can quickly model the operation site and transmit command information to the aircraft and ground operators. Both the remote controller and FlightHub 2 support point, line, surface drawing, and real-time uploading, and can cooperate with the aircraft to livestream the real-time operation view, breaking through communication barriers for air-to-ground collaborative operation.

Automated Precision Inspection
Through Live Mission Recording, the Matrice 350 RTK can generate and store flight route files that can be used at any time to realize automated operation and make repetitive inspection no longer time-consuming or effort-consuming. When using AI Spot-Check, the Matrice 350 RTK supports automatic framing and manual adjustment of subjects to improve the accuracy of repeated shooting and the quality of inspection operation.
USE OF WEBSITE PAYMENT SYSTEM

All payments made via this website will be the full charge of the purchase at the time the order is placed.  This includes special order and pre-order items.  If orders are cancelled before shipping a non-refundable transaction fee will apply.

RETURN POLICY

We offer a 10-day 'buyer's remorse' return policy on brand new purchases. Unopened boxes can be returned with no questions asked within the 10 day period from purchase.  Customer is responsible for shipping costs.

Opened product can be returned within the 10 day period but must be in like new condition and working order and not have been operated nor activated (subject to our discretion). Opened boxes will incur a 20% restocking.

Activated units are not returnable. Special Order items are NOT returnable.

All software, care codes, shield codes or insurance codes are non-refundable & not returnable.

After the 10 day period, all new sales are final.

Any defective merchandise needs to be reported to Blue Skies Drone Rental within 1 business day of receipt of the order and must be verified by Blue Skies Drone Rental.

Shipping and shipping costs are the responsibility of the customer.

The above policy does not apply to used purchases or to drone rentals.

Rentals are governed by the drone rental lease agreement.

USED PRODUCT SALES: The product can be returned within 3 days from delivery but will incur the equivalent rental fee as posted for the equipment for that time period. Any defective merchandise needs to be reported to Blue Skies Drone Rental within 1 business day of receipt of the order and must be verified by Blue Skies Drone Rental.  Following 3 days after delivery Used drone sales are final.

Shipping Policies:  We use DHL, USPS and FedEx as our shipping providers.  Generally they work well for us.  However, there are no guarantees on shipping.  If you use an express shipment method, there is no guarantee you will receive an item in 1, 2 or 3 days.  We do not offer refunds if shipping does not arrive on time for any reason. 

WARRANTY POLICY

NEW PUCHASES: Standard manufacturer warranty applies.  Customer must work with the manufacturer to get warranty service.  We can help you with the warranty process as part of our included services if you purchased from us.

USED PURCHASES: We offer a 30-day warranty for manufacturer defects affecting functionality.  Some units may have remaining manufacturer warranties.  This varies from product to product.

RENTALS: Rentals are governed by the Drone Rental Lease Agreement.

DRONE RENTAL LEASE AGREEMENT
Request a Drone Demonstration

Enterprise Customers can request a Drone & Sensor Demonstration for some products.  Reach out to us and see how we can help you out.
While the FAA does not require insurance for drone flights, we highly recommend having insurance in case of mishaps with flying drones.  When you rent a drone it is your responsibility to use it in a manner consistent with the laws and return the drone in the same condition it was in before rental.  

There are two types of insurance for drones. 

Liability: One is liability insurance, this will cover your flights in the event of a crash or incident.

Hull Coverage: Hull coverage covers the drone if it is damaged.  Typically you must have liability insurance to get hull insurance.  The Sensor may also be covered separately if it is a removable sensor.

Check with your insurance provider to see if they cover the drone rental and flights.  If they do not, we highly recommend that you have insurance when you are flying drones.  We have found that Skywatch.ai offers some of the best options for Drone Insurance.
We boast a very large and diverse drone rental fleet of the latest aerial equipment for applications in cinematography, photography, inspection, survey, mapping, agriculture, power & energy and many other industries.
Do we offer Financing?  The short answer is YES we do!

To determine the best financing option, we need to determine if you are interested in a personal financing option or if you will be using a business to finance your purchase.

BUSINESS OPTIONS:

We work with 2 different companies for financing.  Each Organization has their own criteria for purchases. These Financing options are for US customers only.

BNC Financial
Specializes in equipment funding from $500 and up. Follow this link to to the the

 

financing application

.

First Pacific Funding
Financing options from $5000 and up. Follow this link to go to the 

financing application.

APPROVE Commercial Financing.  Add an item to your cart, then click on the APPROVE logo for an inline application on the right hand of your screen. Monthly Payments and rates vary depending on final terms.




 PERSONAL OPTIONS:

There are also 2 options to work with on a person level.  Think of a this as purchasing on a credit card and paying it off in a short time period. These are Buy Now, Pay Later options. Keep in mind that you may also use the personal options for business too.

Affirm 
Buy now, pay later without the fees.  Affirm is the smartest way to pay over time. Shop pretty much anywhere and pay at your own pace without any fees, so you can get the things you love without breaking your budget.  

Affirm is built into our website.  Click on the product you are interested in purchasing, then click on the 'Pre-qualify now' link.



Click Here to see the details on how it works


Shop Pay
This payment option works similar to Affirm.  If you do not see the shop pay option on the product page, click on "More payment options.

The Look for the button.

 

We look forward to working with you on your adventure into the drone space.  We encourage you to look through some of our Industry pages above.
Our on-line store is open 24/7 and we ship Monday through Thursday, excluding some holidays. Orders received for products without shipping restrictions on its product page will ship the same business day when received before 12:00 p.m. PST. Orders in high demand will have an estimated time listed on its product page and will ship according to the date listed.

Our on-line store is open 24/7 and we ship Monday through Thursday, excluding some holidays. Orders received for products without shipping restrictions on its product page will ship the same business day when received before 12:00 p.m. PST. Orders in high demand will have an estimated time listed on its product page and will ship according to the date listed.

Signature is required for most shipments.

*How long does it take for you to ship a product?*
This depends on your location, the method of shipping and the item you choose.

For in stock items inside the USA we typically ship by UPS and FedEx and for small items we ship by USPS. We typically ship items within 1-2 business days of the order for in stock shipment.

Ground Shipments can take up to 5 Business days from our Washington location. Express options are available by contacting us, but UPS and FedEx do NOT guarantee any shipments at this time.

USPS typically takes 2-3 business days for the smaller items by priority mail.

International shipments are typically sent by DHL or FedEx Express. Please note you are responsible for any customs fee, taxes and brokerage fees that may be due by importing an item into your country.

SHIPPING NOTES:

Orders under $50 = $25 Ground Shipping & Handling
Orders $50-499.99 = $20 Ground Shipping & Handling
Orders $500 or higher = FREE Ground Shipping & Handling
Contact us for Express Shipping Options
DHL Available for International Orders
Give Us A Call
 

Talk to an Expert

Dale Hylton - Enterprise Services

844-474-8833 x2