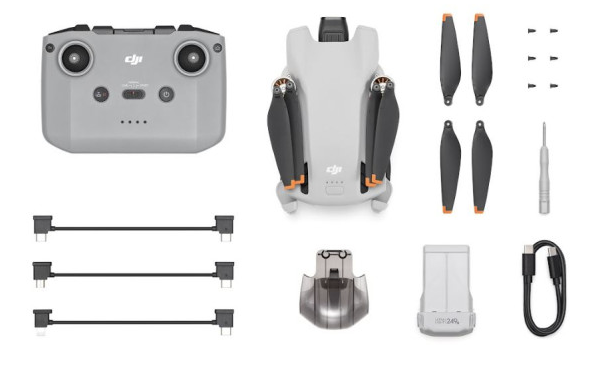 Double click image to zoom in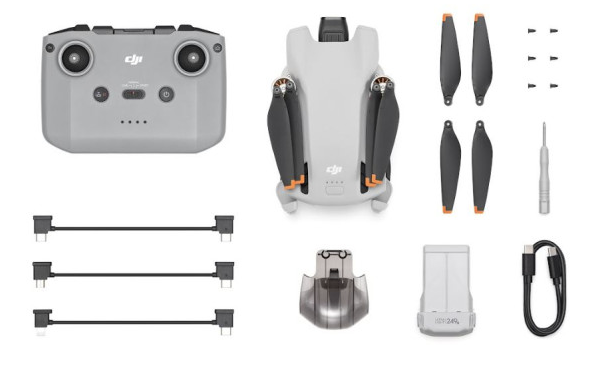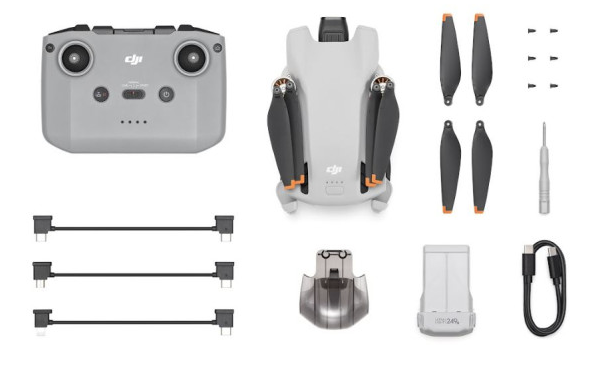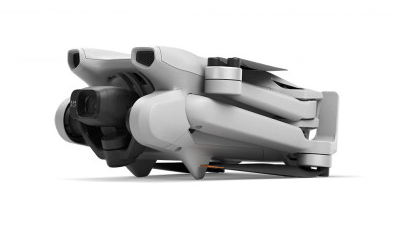 Click image to open expanded view


DJI - Mini 3 RC-N1 Controller
Special Order - This item is a special order and delivery will be longer than normal. You can still order this product, and it will be shipped to you as soon as stock arrives. 
DJI MINI 3

DJI Mini 3 is a compact, ultra-lightweight camera drone, ready for adventure. It features an extended battery life, stunning 4K HDR video to capture true-to-life color and detail, and fun features like True Vertical Shooting for fantastic shots for social media. Whether walking on the beach, weekend backpacking, or month-long road-tripping, you'll be prepared to capture every moment.

Under 249g
Extended Battery Life
4K HDR Video
True Vertical Shooting
Intelligent Features
38kph Wind Resistance

Miles Above Ordinary Take the Excitement With You
With a foldable design and weighing under 249 g, DJI Mini 3 makes it easy to take in your bag or pocket for your next adventure.

L-o-n-g-e-r Flights
Abandon low-battery anxiety and soar with confidence and peace of mind. DJI Mini 3 comes with the standard Intelligent Flight Battery to provide a max flight time of up to 38 minutes. Extend your flights by up to 51 minutes with the Intelligent Flight Battery Plus.

Turn Your Imagination Into Vivid Images
Let the Colors Fly
Record in dazzling 4K HDR with true-to-life colors both day and night. Mini 3's camera is equipped with a 1/1.3-inch CMOS sensor with dual native ISO and chip-level HDR technology.

During the day, capture highlight and shadow details for more nuanced visual results with greater depth. Continue to capture clearly and vividly, even as day turns to night.

Truly Vertical
Whether it's a towering lush tree or a tall building, compose your shot aesthetically and keep everything in frame. An innovative gimbal design allows for the camera to do a wide-angle tilt. With a quick switch to True Vertical Shooting, a casual shot becomes a striking work of art ready for social media.

Maximum Impact, Mini-mum Effort
Get advanced shots in seconds with just a tap with QuickShots like Dronie, Circle, Helix, Rocket, and Boomerang.
You can send the results to your mobile device for saving or sharing just as quickly with QuickTransfer.

It's a Breeze
Windy coastlines or mountain valleys? Not a problem. DJI Mini 3 flies smooth and steady in winds up to 10.7 m/s. And with DJI O2 digital video transmission, enjoy a 10km max range and powerful anti-interference capabilities.

Equipped with the DJI O2 digital video transmission, Mini 3 features strong anti-interference capability and a 10km max transmission range, letting you explore and capture with greater clarity.

Be Where It's Serene
There's so much more to see up high; make sure you get it all. Panorama supports 180°, Wide Angle, and Sphere panorama photos, packing a mind-boggling amount of content into every frame.

Effortlessly Adept
Flying is easier than you think, and DJI Mini 3 supports a bunch of intelligent functions to help you get started right away.
The Auto Takeoff function helps you start your flight journey.
The Return to Home (RTH) function includes Smart RTH, Low Battery RTH, and Failsafe RTH. This instructs the aircraft to automatically return to its starting point in situations like a dropped signal or low battery.
The aircraft combines GNSS with the downward vision system and the infrared sensing system to hover stably and accurately, so you can fly confidently.
Compatible accessories: Mini 3 Pro Intelligent Flight Battery, Mini 3 Pro Two-Way Charging Hub, Mini 3 Pro Intelligent Flight Battery Plus, Mini 3 Pro ND Filters Set (ND 16/64/256, Mini 3 Propellers, Mini 3 Pro Propeller Holder, Mini 3 Series 360 Propeller Guard
DJI Mini 3 1
DJI RC-N1 Remote Controller 1
DJI RC-N1 RC Cable (USB Type-C Connector) 1
DJI RC-N1 RC Cable (Lightning Connector) 1
DJI RC-N1 RC Cable (Standard Micro-USB Connector) 1
Intelligent Flight Battery 1
Spare Propellers (Pair) 1
Spare Screws 6
Screwdriver 1
Gimbal Protector 1
Type-C to Type-C PD Cable 1
Our on-line store is open 24/7 and we ship Monday through Thursday, excluding some holidays. Orders received for products without shipping restrictions on its product page will ship the same business day when received before 12:00 p.m. PST. Orders in high demand will have an estimated time listed on its product page and will ship according to the date listed.

Our on-line store is open 24/7 and we ship Monday through Thursday, excluding some holidays. Orders received for products without shipping restrictions on its product page will ship the same business day when received before 12:00 p.m. PST. Orders in high demand will have an estimated time listed on its product page and will ship according to the date listed.

Signature is required for most shipments.

*How long does it take for you to ship a product?*
This depends on your location, the method of shipping and the item you choose.

For in stock items inside the USA we typically ship by UPS and FedEx and for small items we ship by USPS. We typically ship items within 1-2 business days of the order for in stock shipment.

Ground Shipments can take up to 5 Business days from our Washington location. Express options are available by contacting us, but UPS and FedEx do NOT guarantee any shipments at this time.

USPS typically takes 2-3 business days for the smaller items by priority mail.

International shipments are typically sent by DHL or FedEx Express. Please note you are responsible for any customs fee, taxes and brokerage fees that may be due by importing an item into your country.

SHIPPING NOTES:

Orders under $50 = $25 Ground Shipping & Handling
Orders $50-499.99 = $20 Ground Shipping & Handling
Orders $500 or higher = FREE Ground Shipping & Handling
Contact us for Express Shipping Options
DHL Available for International Orders
While the FAA does not require insurance for drone flights, we highly recommend having insurance in case of mishaps with flying drones.  When you rent a drone it is your responsibility to use it in a manner consistent with the laws and return the drone in the same condition it was in before rental.  

There are two types of insurance for drones. 

Liability: One is liability insurance, this will cover your flights in the event of a crash or incident.

Hull Coverage: Hull coverage covers the drone if it is damaged.  Typically you must have liability insurance to get hull insurance.  The Sensor may also be covered separately if it is a removable sensor.

Check with your insurance provider to see if they cover the drone rental and flights.  If they do not, we highly recommend that you have insurance when you are flying drones.  We have found that Skywatch.ai offers some of the best options for Drone Insurance.
We boast a very large and diverse drone rental fleet of the latest aerial equipment for applications in cinematography, photography, inspection, survey, mapping, agriculture, power & energy and many other industries.
Do we offer Financing?  The short answer is YES we do!

To determine the best financing option, we need to determine if you are interested in a personal financing option or if you will be using a business to finance your purchase.

BUSINESS OPTIONS:

We work with 2 different companies for financing.  Each Organization has their own criteria for purchases. These Financing options are for US customers only.

BNC Financial
Specializes in equipment funding from $500 and up. Follow this link to to the the

 

financing application

.

First Pacific Funding
Financing options from $5000 and up. Follow this link to go to the 

financing application.

APPROVE Commercial Financing.  Add an item to your cart, then click on the APPROVE logo for an inline application on the right hand of your screen. Monthly Payments and rates vary depending on final terms.




 PERSONAL OPTIONS:

There are also 2 options to work with on a person level.  Think of a this as purchasing on a credit card and paying it off in a short time period. These are Buy Now, Pay Later options. Keep in mind that you may also use the personal options for business too.

Affirm 
Buy now, pay later without the fees.  Affirm is the smartest way to pay over time. Shop pretty much anywhere and pay at your own pace without any fees, so you can get the things you love without breaking your budget.  

Affirm is built into our website.  Click on the product you are interested in purchasing, then click on the 'Pre-qualify now' link.



Click Here to see the details on how it works


Shop Pay
This payment option works similar to Affirm.  If you do not see the shop pay option on the product page, click on "More payment options.

The Look for the button.

 

We look forward to working with you on your adventure into the drone space.  We encourage you to look through some of our Industry pages above.