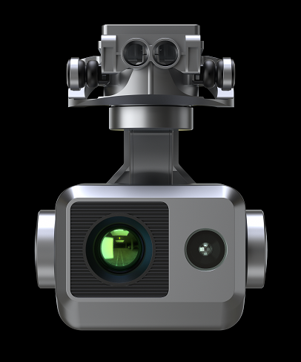 Double click image to zoom in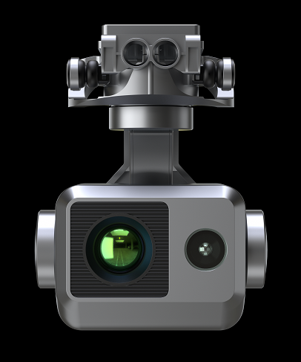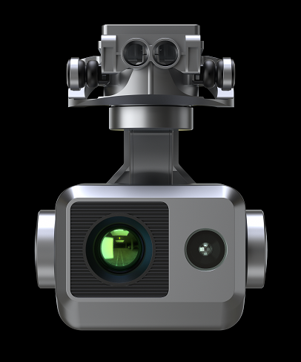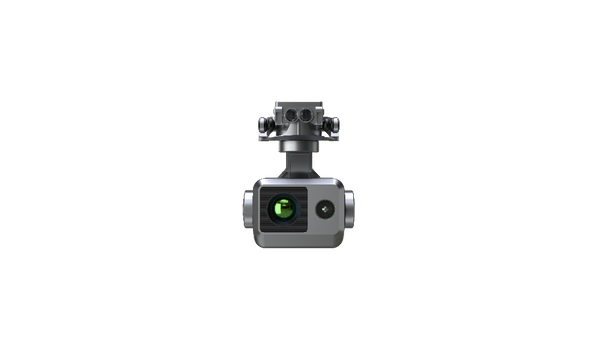 Click image to open expanded view


Autel Robotics EVO II V3 640T Gimbal Camera
Special Order - This item is a special order and delivery will be longer than normal. You can still order this product, and it will be shipped to you as soon as stock arrives. 
640x512 30Hz New THERMAL IMAGING SENSOR
Equipped with 640*512 high-resolution thermal imaging camera featuring a 13mm focal length lens and 16x digital zoom, it is easy to observe distant targets. The system uses a new image processing algorithm, making thermal imaging details clearer and more discernible than competition with the similar resolution and hardware.
DRI Ranges
DRI stands for Detection, Recognition and Identification.

Detection: Detect if an object is present.
Recognition: See what type of object it is (i.e. person, vehicle, airplane).
Identification: For example see if someone is a friend or foe.

Object Detection Recognition Identification
Person (1.8*0.5m) 542m 135m 68m
SUV (4.2*1.8m) 1661m 415m 208m
Truck (6*4m) 2889m 722m 361m

Multiple Temperature Measurement Modes
Central temperature measurement: View real-time display of the temperature in the center area of the screen.
Spot temperature measurement: Tap the screen, and the temperature of the selected object will be displayed in real time.
Regional temperature measurement: Get a dynamic view of the average temperature, maximum temperature, and minimum temperature displayed in a selected area.

Temperature Alarm; Isotherm; Image Enhancement
Temperature alarm: Monitors the screen temperature in real time. The system prompts the user when the temperature reaches a set threshold.
Isotherm: Set a temperature range and the system will detect any objects within the temperature range specified.
Image enhancement: Supports real-time adjustment of image brightness, contrast, and image details. The system will highlight any objects within the temperature target.

10 Thermal Color Palettes
White Hot; Cold and Hot; Rainbow; Enhanced Rainbow; Ironbow; Lava; Arctic; Searing; Gradation; Heat Detection

Powerful Infrared Thermal Analysis Tool
IRPC TOOL: This free temperature measurement analysis tool is developed specifically for the 640T, and enables users to quickly import images, edit and analyze temperature measurements, and generate detailed reports for sharing and collaboration.

Picture-in-Picture Display Mode
Visual and thermal imagery are combined to help users quickly interpret data and aid in critical decision making.

50MP ULTRA-SENSITIVE CAMERA
The EVO II Dual 640T V3's special RYYB sensor features an moonlight algorithm 2.0 that provides excellent noise suppression in limited lighting conditions, further enhancing its 50 megapixel camera to give users more details for better forensics and analysis. Detect, identify, classify subjects in low light situations and proceed with certainty.

.8" Sensor Size
The EVO II Dual 640T V3's .8" RYYB CMOS offers up to 144%~233% more surface area when compared to 1/2" or 1/2.3" competitors for maximum details in high contrast lighting conditions.

RYYB Sensor Technology
RYYB sensor technology moves away from RGB cameras by offering up to 40% more light sensitivity in low light scenarios.

PDAF+CDAF Autofocus System
Never lose sights of your subjects with a combination of PDAF (Phase Detection Auto Focus) and CDAF (Contrast Detection Auto Focus) technology for fast and accurate tracking.

See the Scene with 16x Digital Zoom
The system supports 16x digital zoom and 4x lossless zoom, providing long-distance image acquisition and detailed insight into scenes safely and without detection.
Replacement Camera Only, drone not included
Our on-line store is open 24/7 and we ship Monday through Thursday, excluding some holidays. Orders received for products without shipping restrictions on its product page will ship the same business day when received before 12:00 p.m. PST. Orders in high demand will have an estimated time listed on its product page and will ship according to the date listed.

Our on-line store is open 24/7 and we ship Monday through Thursday, excluding some holidays. Orders received for products without shipping restrictions on its product page will ship the same business day when received before 12:00 p.m. PST. Orders in high demand will have an estimated time listed on its product page and will ship according to the date listed.

Signature is required for most shipments.

*How long does it take for you to ship a product?*
This depends on your location, the method of shipping and the item you choose.

For in stock items inside the USA we typically ship by UPS and FedEx and for small items we ship by USPS. We typically ship items within 1-2 business days of the order for in stock shipment.

Ground Shipments can take up to 5 Business days from our Washington location. Express options are available by contacting us, but UPS and FedEx do NOT guarantee any shipments at this time.

USPS typically takes 2-3 business days for the smaller items by priority mail.

International shipments are typically sent by DHL or FedEx Express. Please note you are responsible for any customs fee, taxes and brokerage fees that may be due by importing an item into your country.

SHIPPING NOTES:

Orders under $50 = $25 Ground Shipping & Handling
Orders $50-499.99 = $20 Ground Shipping & Handling
Orders $500 or higher = FREE Ground Shipping & Handling
Contact us for Express Shipping Options
DHL Available for International Orders
While the FAA does not require insurance for drone flights, we highly recommend having insurance in case of mishaps with flying drones.  When you rent a drone it is your responsibility to use it in a manner consistent with the laws and return the drone in the same condition it was in before rental.  

There are two types of insurance for drones. 

Liability: One is liability insurance, this will cover your flights in the event of a crash or incident.

Hull Coverage: Hull coverage covers the drone if it is damaged.  Typically you must have liability insurance to get hull insurance.  The Sensor may also be covered separately if it is a removable sensor.

Check with your insurance provider to see if they cover the drone rental and flights.  If they do not, we highly recommend that you have insurance when you are flying drones.  We have found that Skywatch.ai offers some of the best options for Drone Insurance.
We boast a very large and diverse drone rental fleet of the latest aerial equipment for applications in cinematography, photography, inspection, survey, mapping, agriculture, power & energy and many other industries.
Do we offer Financing?  The short answer is YES we do!

To determine the best financing option, we need to determine if you are interested in a personal financing option or if you will be using a business to finance your purchase.

BUSINESS OPTIONS:

We work with 2 different companies for financing.  Each Organization has their own criteria for purchases. These Financing options are for US customers only.

BNC Financial
Specializes in equipment funding from $500 and up. Follow this link to to the the

 

financing application

.

First Pacific Funding
Financing options from $5000 and up. Follow this link to go to the 

financing application.

APPROVE Commercial Financing.  Add an item to your cart, then click on the APPROVE logo for an inline application on the right hand of your screen. Monthly Payments and rates vary depending on final terms.




 PERSONAL OPTIONS:

There are also 2 options to work with on a person level.  Think of a this as purchasing on a credit card and paying it off in a short time period. These are Buy Now, Pay Later options. Keep in mind that you may also use the personal options for business too.

Affirm 
Buy now, pay later without the fees.  Affirm is the smartest way to pay over time. Shop pretty much anywhere and pay at your own pace without any fees, so you can get the things you love without breaking your budget.  

Affirm is built into our website.  Click on the product you are interested in purchasing, then click on the 'Pre-qualify now' link.



Click Here to see the details on how it works


Shop Pay
This payment option works similar to Affirm.  If you do not see the shop pay option on the product page, click on "More payment options.

The Look for the button.

 

We look forward to working with you on your adventure into the drone space.  We encourage you to look through some of our Industry pages above.