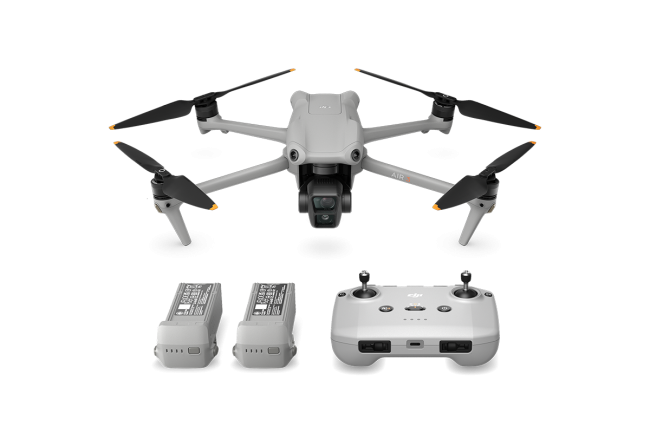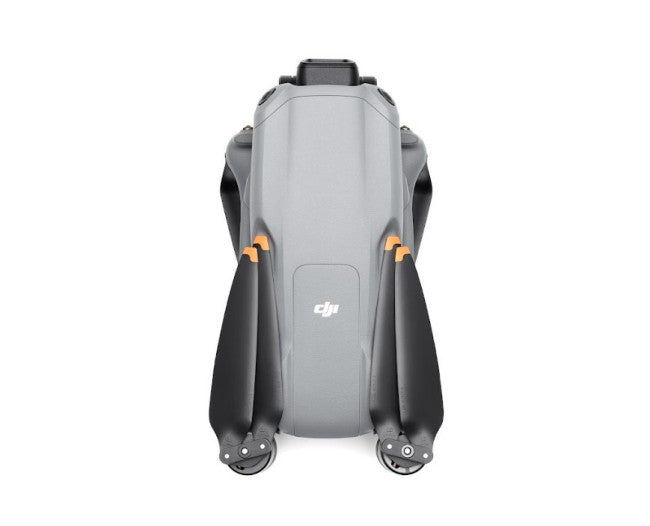 Double click image to zoom in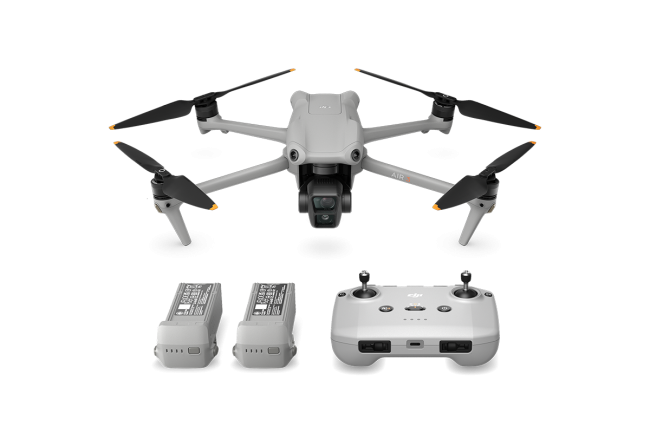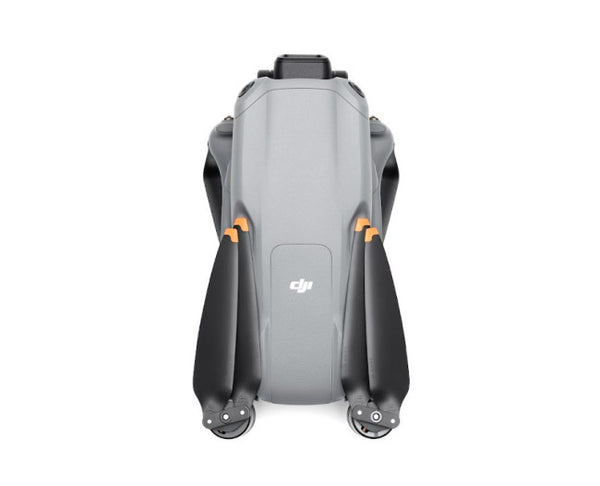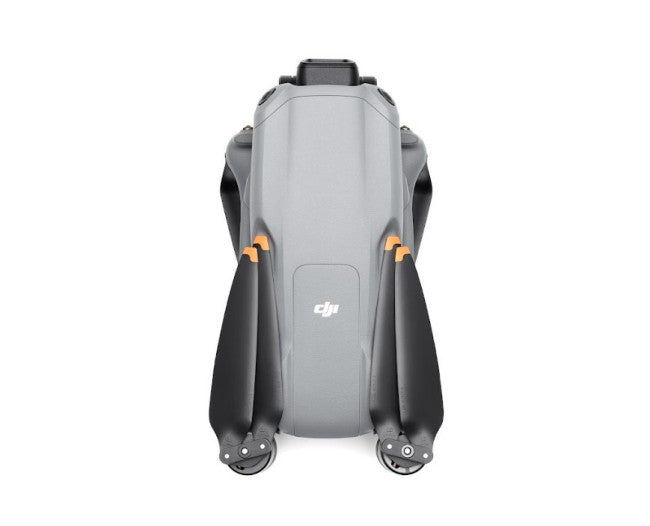 Click image to open expanded view


DJI - Air 3 Fly More Combo (DJI RC-N2)
BACKORDER - This is currently on backorder. You may still place an order and it will be shipped as soon as it is available.
DJI AIR 3 - DOUBLE UP
DJI Air 3 is a compact foldable drone with two powerful cameras—a wide-angle and a 3x medium telephoto. Enjoy optimized flights with a 46-minute max flight time, omnidirectional obstacle sensing, and O4 video transmission. And capture breathtaking details of any scene with dual-camera 48MP photos and 4K HDR video. With Air 3, film your subjects with unlimited creativity and tell a bold visual story.
Features
Wide-Angle & 3x Medium Tele, Subjects that Tell a Story

46-Min Max Flight Time, Extended Air Time

Omnidirectional Obstacle Sensing, All-Around Protection

Dual-Camera 48MP Photos, Superior Details

Dual-Camera 4K/60fps HDR Videos, Effortlessly Epic Imaging

New O4 Video Transmission, More Range with More Stability

Dual-Primary-Camera System
Air 3 boasts the first dual-primary camera system of the Air series, embedding a 1/1.3-inch-CMOS wide-angle camera and a 1/1.3-inch-CMOS 3x medium tele camera in a sleek and compact body. The two cameras have the same sensor size but different focal lengths, delivering consistent image quality and more dynamic imaging possibilities.

WIDE-ANGLE CAMERA
2.4μm Pixel Size
24mm Format Equivalent
f/1.7 Aperture
3X MEDIUM TELE CAMERA
2.4μm Pixel Size
70mm Format Equivalent
f/2.8 Aperture
Complementary Camera Performance
With the wide-angle camera, sweeping landscapes can be more fully captured.

And the 3x medium tele camera achieves lossless 3x optical zoom for spatial compression that provides a unique perspective of any subject.

Iconic from Every Angle
VIDEO

Use the expansive FOV of the wide-angle camera to capture more of any landscape. Switch to the 3x medium tele camera to frame any subject as a bold focal point.

Dual-Camera 48MP Photos
Both cameras are capable of delivering 48MP photos filled with true-to-life details that look great and allow seamless cropping in post for those who need it.

Wide-Angle Camera | 48 MP

3x Medium Tele Camera | 48 MP

Dual-Camera 4K/60fps HDR Videos
Air 3's two 1/1.3-inch CMOS sensors support dual native ISO for direct output of 4K/60fps HDR video without cropping. This means footage from either camera can be packed with rich coloring and natural lighting transitions for breathtaking and highly-accurate results.
MAX VIDEO SPECIFICATION
4K/100fps
HDR VIDEO
HDR Video Up to 4K/60fps
COLOR MODES
10-bit D-Log M
10-bit HLG
Both cameras also support 10-bit D-Log M and 10-bit HLG color modes. 10-bit D-Log M mode helps retain more highlight and shadow details for increased flexibility when editing. While 10-bit HLG mode can present a higher dynamic range, achieving excellent imaging results without color grading.

Fly Confident, Fly Safe
EXTENDED FLIGHT, INNOVATIVE CHARGING
Air 3 offers up to 46 minutes of flight time, an increase of 48% compared to the previous generation. This provides plenty of time to explore, adjust compositions, and get the shots you want, all during a single flight.

The new battery charging hub supports an innovative power transfer function. Simply press and hold the function button to transfer the remaining power from multiple batteries to the battery with the highest remaining power, giving you a more fully charged battery in situations where charging options are limited.

Omnidirectional Obstacle Sensing
An omnidirectional sensing system enables comprehensive environmental awareness, allowing Air 3 to detect obstacles in all directions. When obstacles are detected, Air 3 can use APAS 5.0 to perform smoother avoidance movements for a safer overall flight experience. Even complete beginners can now fly with confidence and execute creative ideas with enhanced safety.
Horizontal Omnidirectional Vision System

Upward Vision System

Downward Vision System

Downward ToF Sensor

O4 Video Transmission
The next-gen O4 video transmission system empowers Air 3 with dramatically enhanced transmission performance. It provides a max range of 20 km with increased stability, and a 1080p/60fps max-quality live feed to ensure ultra-smooth viewing and operating.

VIDEO TRANSMISSION DISTANCE
20 km
HD IMAGE QUALITY
1080p/60fps
Intelligent Features to Fly Inspired
EFFORTLESSLY CUTTING-EDGE
FocusTrack
FocusTrack keeps you or your subject easily in the center of the frame. The 3x medium tele camera unlocks a unique sense of spatial compression when highlighting subjects. This updated tracking performance combined with omnidirectional obstacle sensing lets you get intelligent, well-planned shots whenever and wherever you need them.

QuickShots
QuickShots empower Air 3 with creative camera movement options like Rocket, Dronie, Circle, Helix, Boomerang, and Asteroid.

2.7K Vertical Shooting
Air 3 supports 2.7K vertical shooting with both cameras, giving vertical footage a superbly dynamic look when capturing landscapes or subjects. The 2.7K vertical shot output directly from the 4:3 CMOS delivers clips that are optimized for smartphone viewing and ready to share on social media without any cropping needed in post.
MasterShots
MasterShots allows Air 3 to automatically perform diverse camera movements, shooting multiple clips and editing them with music, cuts, and effects for fast and simplified cinematic footage.

More Features, Expanded Creativity
NIGHT MODE
Thanks to an advanced noise reduction algorithm, Air 3 can capture noise-free footage at up to 4K/30fps in low-light environments or at night.

HYPERLAPSE
Select from four options, including Free, Circle, Course Lock, and Waypoint to capture timelapse footage at up to 4K horizontally or 2.7K vertically.

SLOW MOTION
Select 4K/100fps or 1080p/100fps to directly record a 4x slow-motion video.

SMARTPHOTO 3.0
In single shot mode, Air 3 uses SmartPhoto 3.0 by default, which can automatically select among HDR, hyperlight, and scene recognition according to the scenario for better imaging results. In HDR DNG format, the camera can record a larger dynamic range with built-in contrast enhancement. The image file can achieve JPG-level quality in post-editing software, reducing the difficulty of post-production.

QUICKTRANSFER
Quickly download photos and videos from the aircraft to your smartphone through a wireless connection, saving time and effort.

LightCut App
Connect to Air 3 wirelessly via the LightCut app on your smartphone for expanded creative options such as One-Tap Edit. There is no need to download all the footage during the process, which helps save storage space on your mobile device.

ONE-TAP EDIT
Intelligently selects clips based on composition and flight path and automatically matches optimal template options and sound effects to generate a quick and effortlessly cinematic video.
TILT-SHIFT EFFECTS
Enjoy a tilt-shift effect with just one tap. Apply this feature to footage shot with the 3x medium tele camera for even more dramatic results.

Hyper-Advanced Shooting
WAYPOINT
For the first time ever, the Waypoint feature is now available on the Air series. Plan flight routes and shooting actions for Air 3 in advance to achieve difficult camera movements and stunning one-takes. You can also save flight routes to repeat the same movement with precision at a later time or date, opening the door to long-duration timelapse shots that capture transitions like day to night or season to season.
DJI Air 3 x1
DJI Air 3 Low-Noise Propellers (Pair) x6
DJI Air 3 Gimbal Protector x1
DJI RC-N2 Remote Controller x1
DJI RC-N2 RC Cable (USB-C Connector) x1
DJI RC-N2 RC Cable (Lightning Connector) x1
DJI Air 3 Battery Charging Hub x1
USB-C Cable x1
DJI Air 3 Intelligent Flight Battery x3
Documents (Quick Start Guide and Disclaimer) x1
DJI Shoulder Bag x1
Our on-line store is open 24/7 and we ship Monday through Thursday, excluding some holidays. Orders received for products without shipping restrictions on its product page will ship the same business day when received before 12:00 p.m. PST. Orders in high demand will have an estimated time listed on its product page and will ship according to the date listed.

Our on-line store is open 24/7 and we ship Monday through Thursday, excluding some holidays. Orders received for products without shipping restrictions on its product page will ship the same business day when received before 12:00 p.m. PST. Orders in high demand will have an estimated time listed on its product page and will ship according to the date listed.

Signature is required for most shipments.

*How long does it take for you to ship a product?*
This depends on your location, the method of shipping and the item you choose.

For in stock items inside the USA we typically ship by UPS and FedEx and for small items we ship by USPS. We typically ship items within 1-2 business days of the order for in stock shipment.

Ground Shipments can take up to 5 Business days from our Washington location. Express options are available by contacting us, but UPS and FedEx do NOT guarantee any shipments at this time.

USPS typically takes 2-3 business days for the smaller items by priority mail.

International shipments are typically sent by DHL or FedEx Express. Please note you are responsible for any customs fee, taxes and brokerage fees that may be due by importing an item into your country.

SHIPPING NOTES:

Orders under $50 = $25 Ground Shipping & Handling
Orders $50-499.99 = $20 Ground Shipping & Handling
Orders $500 or higher = FREE Ground Shipping & Handling
Contact us for Express Shipping Options
DHL Available for International Orders
While the FAA does not require insurance for drone flights, we highly recommend having insurance in case of mishaps with flying drones.  When you rent a drone it is your responsibility to use it in a manner consistent with the laws and return the drone in the same condition it was in before rental.  

There are two types of insurance for drones. 

Liability: One is liability insurance, this will cover your flights in the event of a crash or incident.

Hull Coverage: Hull coverage covers the drone if it is damaged.  Typically you must have liability insurance to get hull insurance.  The Sensor may also be covered separately if it is a removable sensor.

Check with your insurance provider to see if they cover the drone rental and flights.  If they do not, we highly recommend that you have insurance when you are flying drones.  We have found that Skywatch.ai offers some of the best options for Drone Insurance.
We boast a very large and diverse drone rental fleet of the latest aerial equipment for applications in cinematography, photography, inspection, survey, mapping, agriculture, power & energy and many other industries.
Do we offer Financing?  The short answer is YES we do!

To determine the best financing option, we need to determine if you are interested in a personal financing option or if you will be using a business to finance your purchase.

BUSINESS OPTIONS:

We work with 2 different companies for financing.  Each Organization has their own criteria for purchases. These Financing options are for US customers only.

BNC Financial
Specializes in equipment funding from $500 and up. Follow this link to to the the

 

financing application

.

First Pacific Funding
Financing options from $5000 and up. Follow this link to go to the 

financing application.

APPROVE Commercial Financing.  Add an item to your cart, then click on the APPROVE logo for an inline application on the right hand of your screen. Monthly Payments and rates vary depending on final terms.




 PERSONAL OPTIONS:

There are also 2 options to work with on a person level.  Think of a this as purchasing on a credit card and paying it off in a short time period. These are Buy Now, Pay Later options. Keep in mind that you may also use the personal options for business too.

Affirm 
Buy now, pay later without the fees.  Affirm is the smartest way to pay over time. Shop pretty much anywhere and pay at your own pace without any fees, so you can get the things you love without breaking your budget.  

Affirm is built into our website.  Click on the product you are interested in purchasing, then click on the 'Pre-qualify now' link.



Click Here to see the details on how it works


Shop Pay
This payment option works similar to Affirm.  If you do not see the shop pay option on the product page, click on "More payment options.

The Look for the button.

 

We look forward to working with you on your adventure into the drone space.  We encourage you to look through some of our Industry pages above.