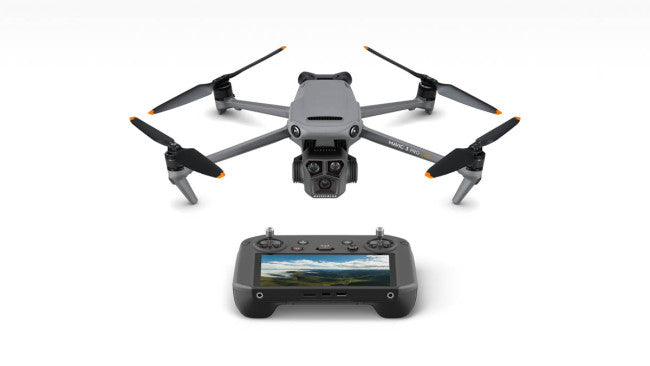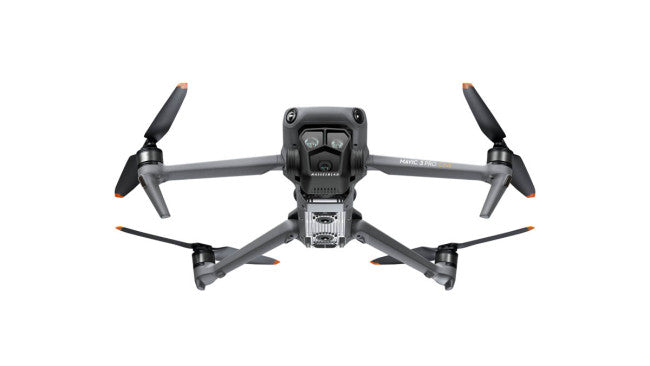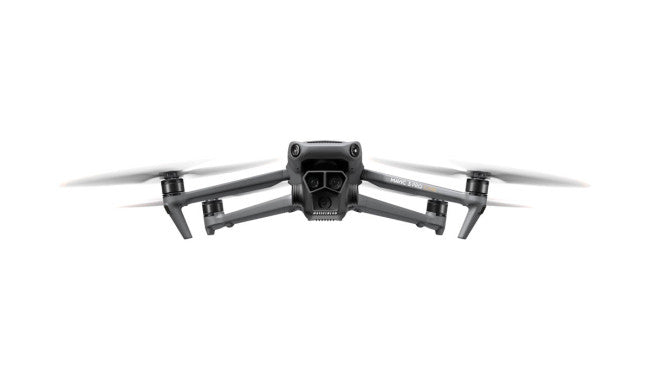 Double click image to zoom in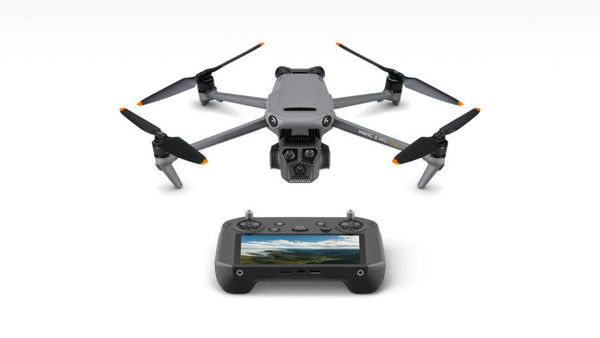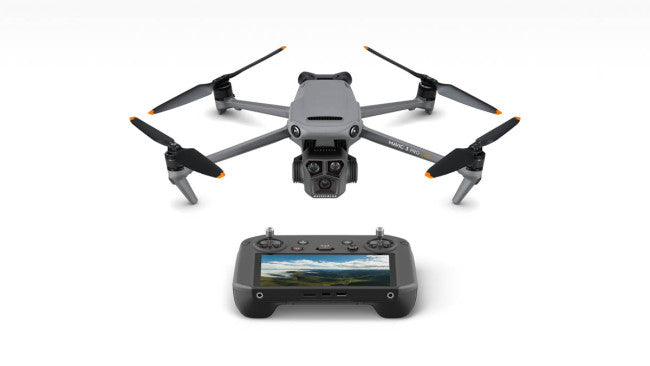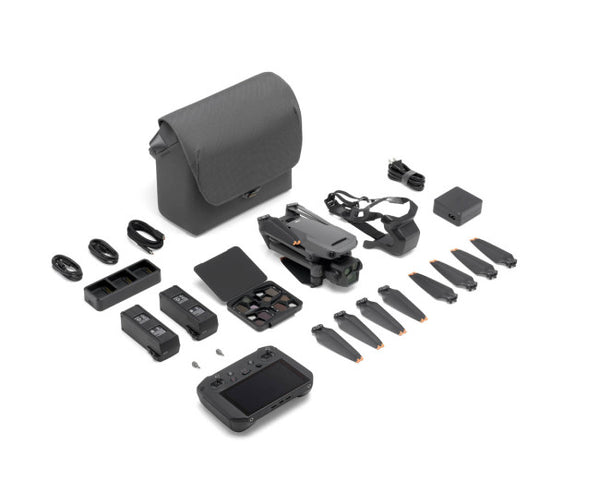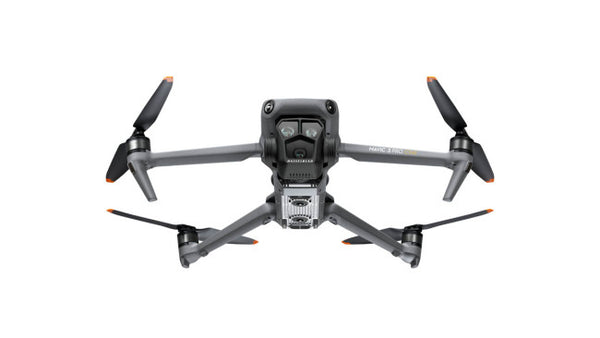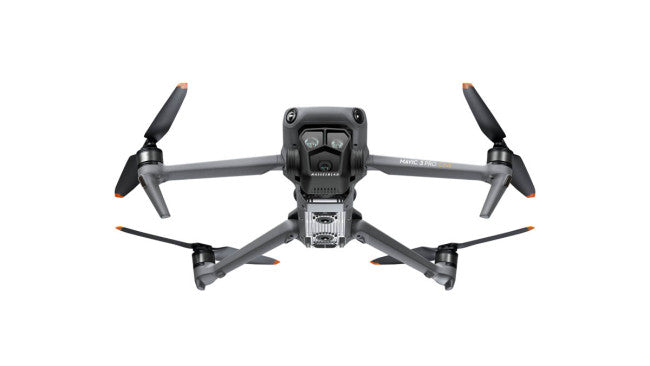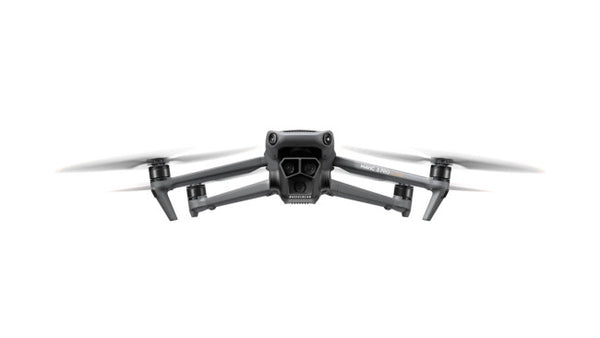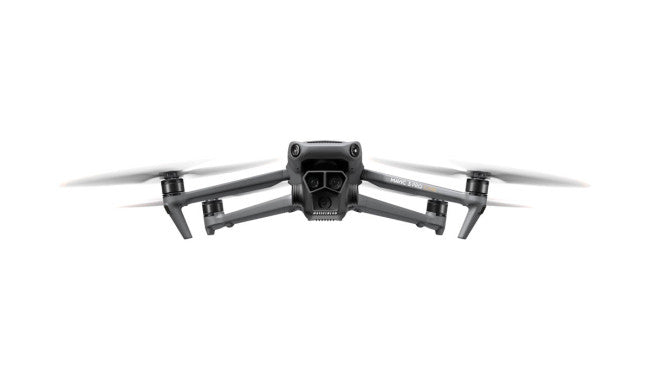 Click image to open expanded view




DJI - Mavic 3 Pro Cine Premium Combo
Pre-Order - This product has recently launched and we have not received our initial batch. Please note all pre-orders are shipped out in the order they are received.
The DJI Mavic 3 Series features next-level imaging performance. Mavic 3 Pro's triple-camera system ushers in a new era of camera drones by housing three sensors and lenses with different focal lengths. Equipped with a Hasselblad camera and dual tele cameras, Mavic 3 Pro is a triple-camera drone that unlocks new shooting perspectives, allowing you to embrace creative freedom further, capture fascinating scenery, explore photographic storytelling, and make cinematic masterpieces. 
IMAGING SYSTEM
Unrivaled Tri-Camera Flagship Imaging
One camera drone, three lenses, and infinite imagination. Mavic 3 Pro, with the triple-camera system's multiple focal lengths, can achieve an even richer camera language and fully express creativity with superior multi-scenario capabilities. You can tap the display to switch between various focal lengths and easily incorporate distinct composition styles for different scenarios. Turn your inspiration into ingenuity with the improved efficiency of tri-camera aerial photography.


Hasselblad Camera, Immense Detail
Inheriting the 4/3 CMOS Hasselblad camera of the Mavic 3 Series, Mavic 3 Pro is the next step for professional creation. The Hasselblad camera supports shooting 12-bit RAW photos with a native dynamic range of up to 12.8 stops, presenting unforgettable image details. Since the Hasselblad Natural Colour Solution (HNCS) accurately restores the colors the human eye perceives, getting impressive shots without the need for heavy post-production or complex color presets.


The new 10-bit D-Log M color mode supports recording up to one billion colors. Even in high-contrast scenarios, like sunrises and sunsets, it delivers natural color gradations with delicate details for a full-spectrum visual experience. In addition, D-Log M mode reduces the difficulty of color grading, allowing you to fully enjoy efficient post-production without losing quality or image clarity.

Mavic 3 Pro Cine provides extensive options for professional creators. All three cameras support Apple ProRes 422 HQ, Apple ProRes 422, and Apple ProRes 422 LT encoding. It also has a built-in 1TB SSD [5] and a 10Gbps lightspeed data cable to facilitate professional creation further.

70mm Medium Tele Camera, Dynamic Framing Possibilities
The medium tele camera suits various themes and scenes. It compresses the depth of field and focus to highlight the subject and create a robust visual center of gravity, giving camera movement a unique sense of space. Just focus on inspiration, and let Mavic 3 Pro perform a concerto of light and shadow before your eyes.
166mm Tele Camera, Go With Zoom
The upgraded tele camera features higher resolution and a wider f/3.4 aperture. It supports shooting 4K/60fps video with 7x optical zoom and 12MP photos. The hybrid zoom reaches up to 28x. Zoom in and immerse yourself in rich image details.
4K/60fps, Telephoto Creativity Unleashed. There is no need to risk flying close. You can effortlessly observe animals at a distance without disturbing them or scout snow-capped mountains and buildings safely, capturing high-quality aerial photographs with efficiency and peace of mind.

FLY LONGER, SENSE MORE

Extended Flight Time
Mavic 3 Pro provides up to 43 minutes of flight time, [2] giving you more confidence to fly further and spend less time worrying about the battery level. Execute every step, from flight route planning to shot composition, all during a single flight.

Omnidirectional Obstacle Sensing and APAS 5.0
Mavic 3 Pro ensures you fly safely and create with peace of mind. Eight wide-angle vision sensors work seamlessly with a high-performance vision computing engine to precisely sense obstacles in all directions and plan a safe flight route to avoid them. [6]

Flagship Video Transmission
DJI O3+ features a transmission distance of up to 15 km [3] with stable signals, presenting a more coherent camera view. It can transmit a 1080p/60fps HD live feed at high frame rates, which makes Mavic 3 Pro more responsive to your control and gives you a more vibrant video feed on your monitor.

Waypoint Flight

The Waypoint Flight function elevates the automated flight experience. Mavic 3 Pro automatically plans a flight route based on the user's preset waypoints and can precisely repeat routes.

Cruise Control

Set Mavic 3 Pro to fly in any direction without continually pressing the control sticks. This makes long-distance flight effortless and helps reduce shaking during manual control for smoother camera movement.

Advanced RTH

Always end on a high note with Advanced Return to Home (RTH). This auto-return function allows Mavic 3 Pro to automatically determine a safe and efficient flight route back to its home point. Combining the advantages of Advanced RTH and traditional RTH, Mavic 3 Pro can easily bypass obstacles on the RTH path.

INTELLIGENT FEATURES
Intelligent Creation, Infinite Inspiration
The Hasselblad camera and the medium tele camera of Mavic 3 Pro support FocusTrack, which includes ActiveTrack 5.0, Spotlight, and Point of Interest, enabling stable tracking shots in multiple directions.

Tap to enable MasterShots, and Mavic 3 Pro will automatically shoot, edit, add soundtracks, and generate cinematic footage afterward.

QuickShots empowers Mavic 3 Pro to perform diverse camera movements like Dronie, Rocket, Circle, and Helix.

Panorama
Mavic 3 Pro can directly compose a 100MP lossless panorama photo to capture a more breathtaking landscape.

High-Speed QuickTransfer
Quickly transfer photos and videos to your smartphone without linking the remote controller.

LIGHTCUT
Connect Mavic 3 Pro wirelessly to the LightCut app on your phone for quick previewing of clips and AI-based One-Tap Edit without downloading the footage, saving storage on your phone. Try templates made especially for MasterShots and effortlessly create amazing aerial videos that impress and awe.
DJI Mavic 3 Pro Cine x 1
DJI RC Pro x 1
DJI RC Pro Control Sticks (Pair) x 1
DJI Mavic 3 Intelligent Flight Battery x 3
DJI Mavic 3 Low-Noise Propellers (Pair) x 6
DJI 100W USB-C Power Adapter AC Power Cable x 1
DJI 100W USB-C Power Adapter x 1
USB-C to USB-C Cable x 2
DJI Mavic 3 Battery Charging Hub (100W) x 1
DJI Mavic 3 Pro Storage Cover x 1
DJI Mavic 3 Pro ND Filters Set (ND8/16/32/64) x 1
DJI 10Gbps Lightspeed Data Cable x 1
DJI Shoulder Bag x 1
Our on-line store is open 24/7 and we ship Monday through Thursday, excluding some holidays. Orders received for products without shipping restrictions on its product page will ship the same business day when received before 12:00 p.m. PST. Orders in high demand will have an estimated time listed on its product page and will ship according to the date listed.

Our on-line store is open 24/7 and we ship Monday through Thursday, excluding some holidays. Orders received for products without shipping restrictions on its product page will ship the same business day when received before 12:00 p.m. PST. Orders in high demand will have an estimated time listed on its product page and will ship according to the date listed.

Signature is required for most shipments.

*How long does it take for you to ship a product?*
This depends on your location, the method of shipping and the item you choose.

For in stock items inside the USA we typically ship by UPS and FedEx and for small items we ship by USPS. We typically ship items within 1-2 business days of the order for in stock shipment.

Ground Shipments can take up to 5 Business days from our Washington location. Express options are available by contacting us, but UPS and FedEx do NOT guarantee any shipments at this time.

USPS typically takes 2-3 business days for the smaller items by priority mail.

International shipments are typically sent by DHL or FedEx Express. Please note you are responsible for any customs fee, taxes and brokerage fees that may be due by importing an item into your country.

SHIPPING NOTES:

Orders under $50 = $25 Ground Shipping & Handling
Orders $50-499.99 = $20 Ground Shipping & Handling
Orders $500 or higher = FREE Ground Shipping & Handling
Contact us for Express Shipping Options
DHL Available for International Orders
While the FAA does not require insurance for drone flights, we highly recommend having insurance in case of mishaps with flying drones.  When you rent a drone it is your responsibility to use it in a manner consistent with the laws and return the drone in the same condition it was in before rental.  

There are two types of insurance for drones. 

Liability: One is liability insurance, this will cover your flights in the event of a crash or incident.

Hull Coverage: Hull coverage covers the drone if it is damaged.  Typically you must have liability insurance to get hull insurance.  The Sensor may also be covered separately if it is a removable sensor.

Check with your insurance provider to see if they cover the drone rental and flights.  If they do not, we highly recommend that you have insurance when you are flying drones.  We have found that Skywatch.ai offers some of the best options for Drone Insurance.
We boast a very large and diverse drone rental fleet of the latest aerial equipment for applications in cinematography, photography, inspection, survey, mapping, agriculture, power & energy and many other industries.
Do we offer Financing?  The short answer is YES we do!

To determine the best financing option, we need to determine if you are interested in a personal financing option or if you will be using a business to finance your purchase.

BUSINESS OPTIONS:

We work with 2 different companies for financing.  Each Organization has their own criteria for purchases. These Financing options are for US customers only.

BNC Financial
Specializes in equipment funding from $500 and up. Follow this link to to the the

 

financing application

.

First Pacific Funding
Financing options from $5000 and up. Follow this link to go to the 

financing application.

APPROVE Commercial Financing.  Add an item to your cart, then click on the APPROVE logo for an inline application on the right hand of your screen. Monthly Payments and rates vary depending on final terms.




 PERSONAL OPTIONS:

There are also 2 options to work with on a person level.  Think of a this as purchasing on a credit card and paying it off in a short time period. These are Buy Now, Pay Later options. Keep in mind that you may also use the personal options for business too.

Affirm 
Buy now, pay later without the fees.  Affirm is the smartest way to pay over time. Shop pretty much anywhere and pay at your own pace without any fees, so you can get the things you love without breaking your budget.  

Affirm is built into our website.  Click on the product you are interested in purchasing, then click on the 'Pre-qualify now' link.



Click Here to see the details on how it works


Shop Pay
This payment option works similar to Affirm.  If you do not see the shop pay option on the product page, click on "More payment options.

The Look for the button.

 

We look forward to working with you on your adventure into the drone space.  We encourage you to look through some of our Industry pages above.